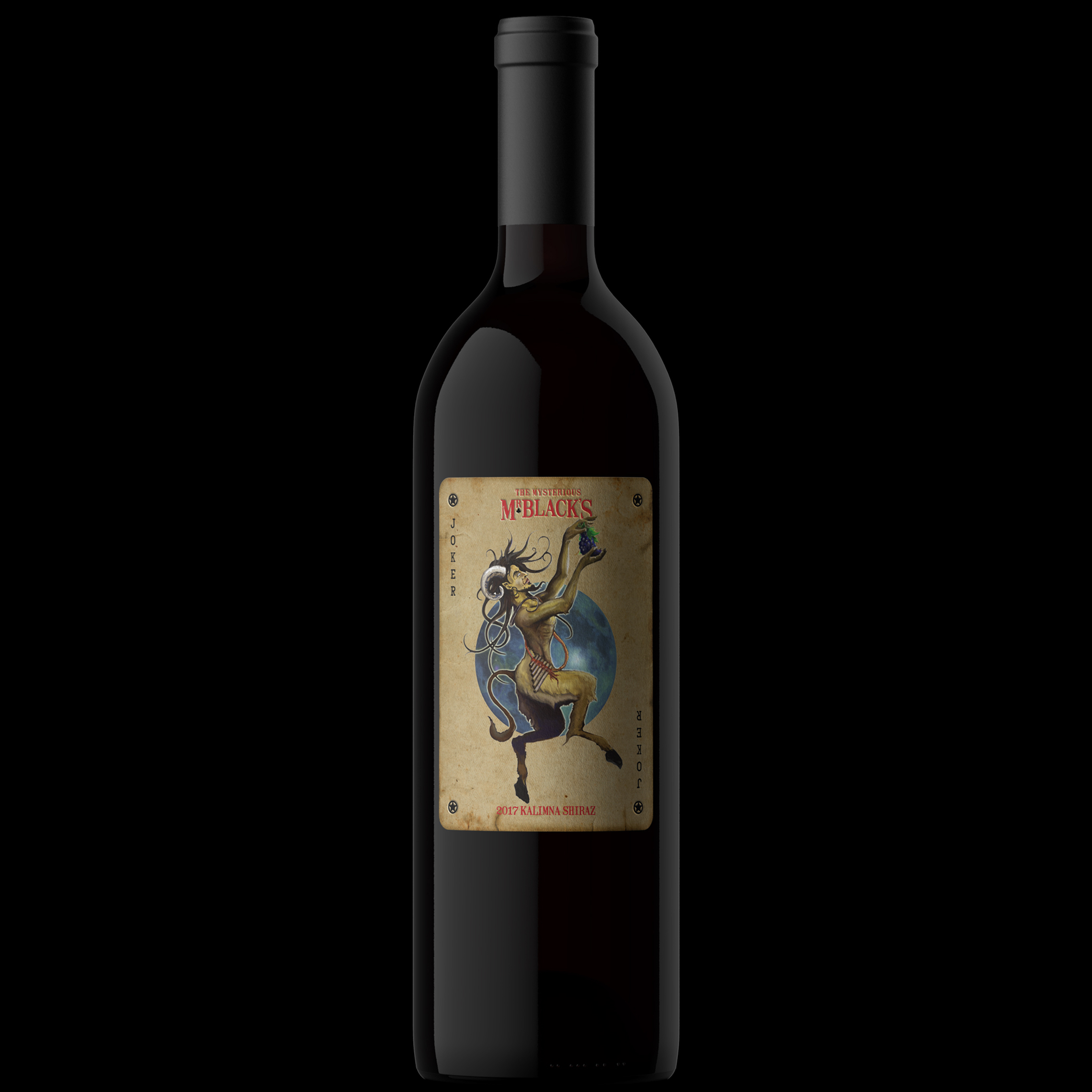 Shiraz grapes sourced from a renowned vineyard in Kalimna, Barossa Valley. The property belongs to a notorious second-generation vigneron, long time acquaintance and co-conspirator of The Mysterious Mr. Black.
I have been blessed with the rare opportunity to utilise three rows of this revered fruit to make The Joker Shiraz. Each year the same three rows are hand pruned, canopy managed, nurtured and hand picked to their seasonal potential by yours truly.
This removal of all variables allows the manifestation of a wine that encourages and encapsulates seasonal and regional variation.
De-stemmed and fermented in a small stainless steel vessel. Lightly circulated twice a day and temperature controlled to allow a slow steady fermentation. Just prior to the wine finishing ferment it is pressed off skins into new and seasoned French and American oak barrels. Allowing the wine to have this last fizz-out in the barrel encourages a unique harmony and integration between wood and wine. A natural secondary fermentation then occurs in barrel further enhancing this amalgamation. The wine is then racked off its heavy lees & returned to barrel for a minimum of 18 months contemplation before bottling.
The 2019 Joker displays elegance and poise. A concoction of complex red and black fruits mingled with spice and notes of anise. Soft and savoury earthy tannins and balanced vibrant acidity flow evenly through the generous length of palate.
Shinning brightly now with many years of evolution ahead for the patient palate.