BARON VON WARBLERS PAGAN PERFUME #4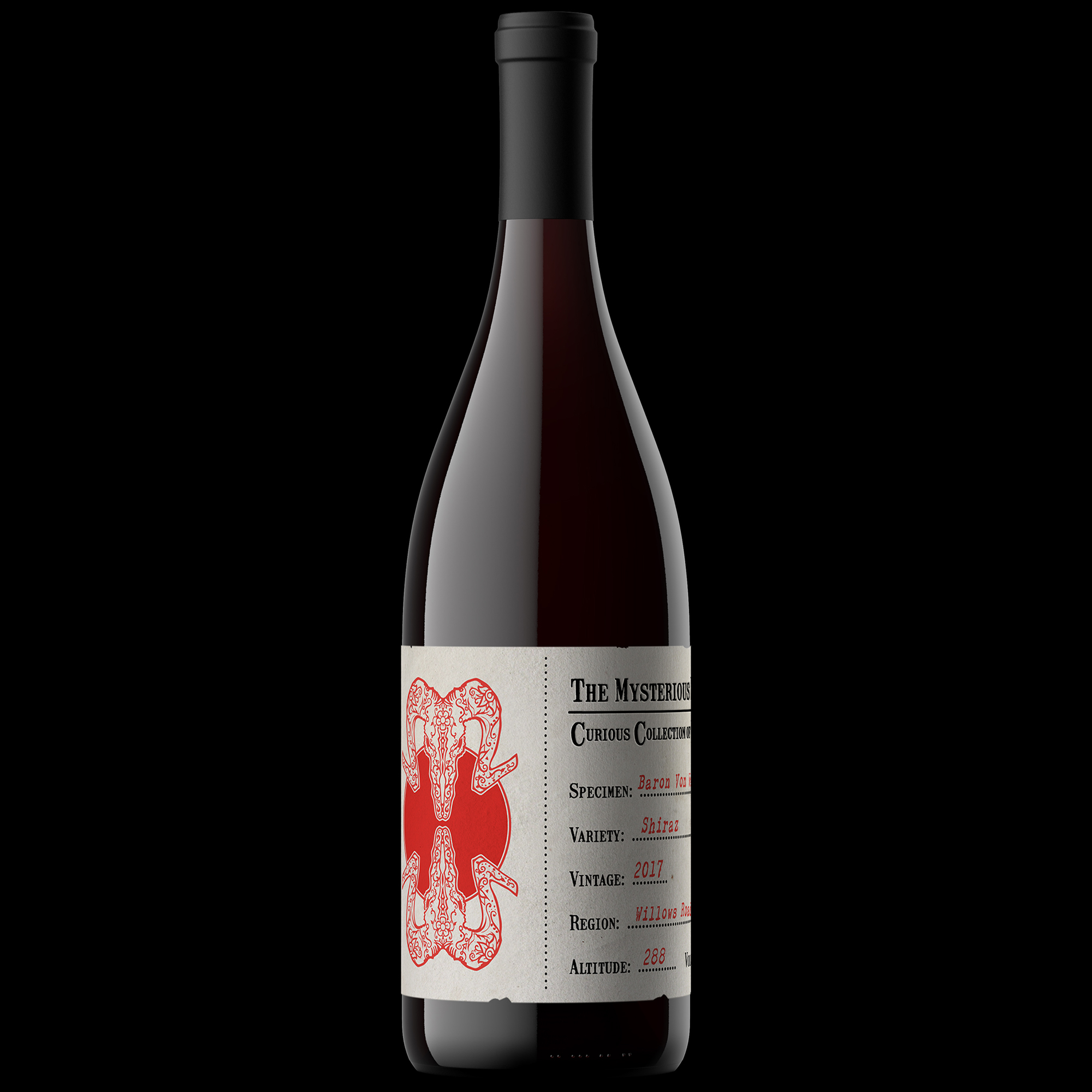 Whole bunches of Shiraz were hand picked from the 'Casino Strip' in Marananga, aka Roennfeldt Road. The grapes were de-stemmed into a small stainless steel vessel where fermentation was initiated with yeast indigenous to the winery and the vineyard. Gently pumped over twice a day the fruit was then pressed after a week of skin contact to second and third use American and French Barriques. A natural secondary fermentation occurred in barrel before the wine was racked off lees and returned to oak for a 20-month meditation before bottling.
Beginning with a veil of earth driven aromas the bouquet awakens to a plethora of black fruits, licorice, spice and sarsaparilla. The depth of flavour, tapestry of tannin and balanced acidity all come together in this black buxom beauty to create a fine representation of vintage and variety.